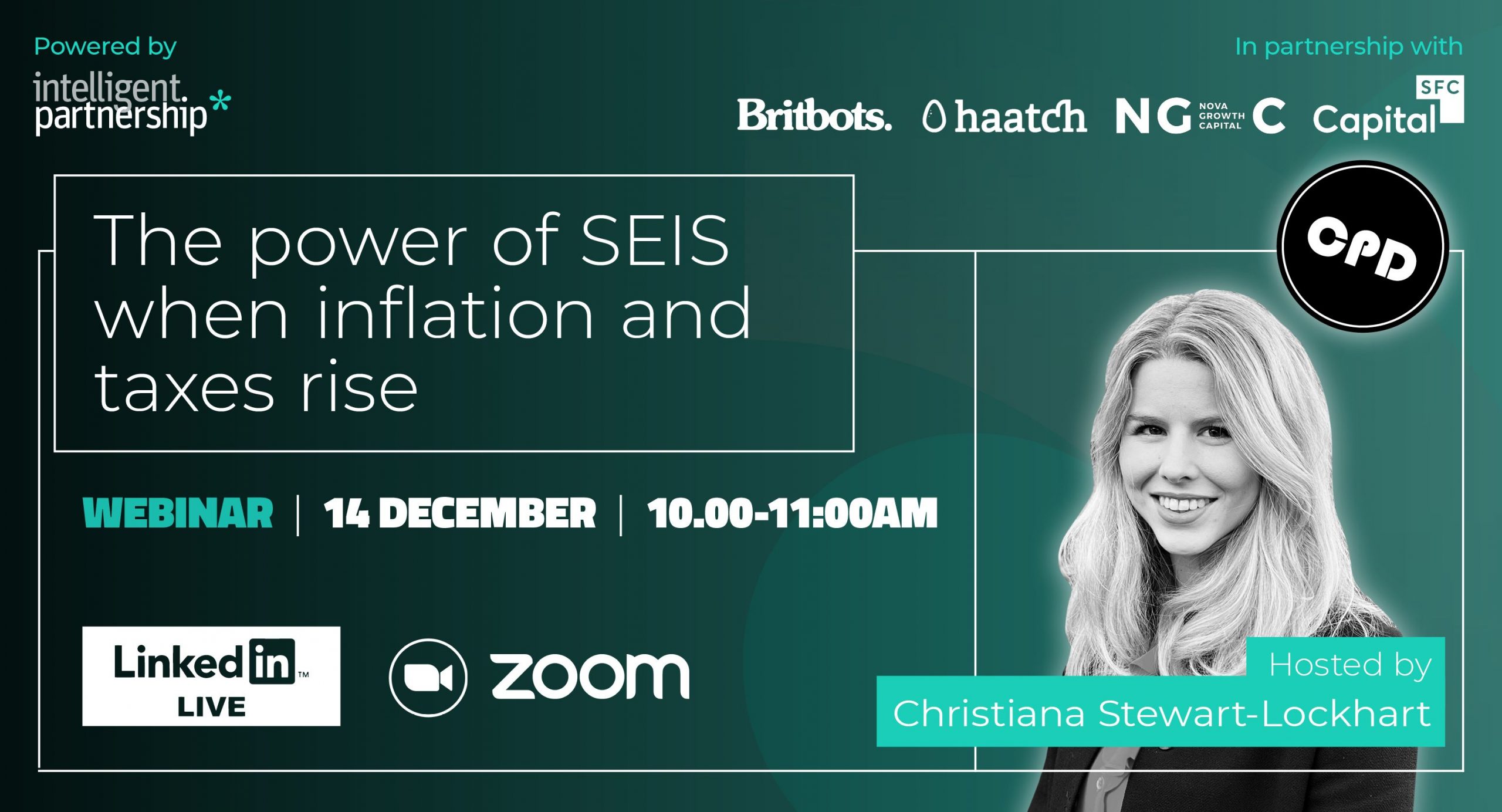 Join our host Christiana Stewart-Lockhart, Director General of the Enterprise Investment Scheme Association (EISA), and four leading SEIS investment providers, as we look beyond the headlines to consider what SEIS can achieve in the current context. And why investing might be more suitable than you think.
Christiana will be interviewing representatives from British Robotics, Haatch, Nova Growth Capital and SFC Capital to celebrate the extension of the reach of SEIS, what that means, and what it could do as part of your client's investment portfolio.
After the power of SEIS when inflation and taxes rise Webinar, attendees will be able to:
* Define the likely impacts of the budget changes to SEIS
* Describe the main factors that influence investor suitability in SEIS investments
* Explain how SEIS investment managers regard and manage risk
But that doesn't mean we ignore the high level of risk involved and we'll be honing in on suitability vs potential.
This webinar is for financial advisers, wealth managers and paraplanners.
We look forward to having you with us.
Please register here