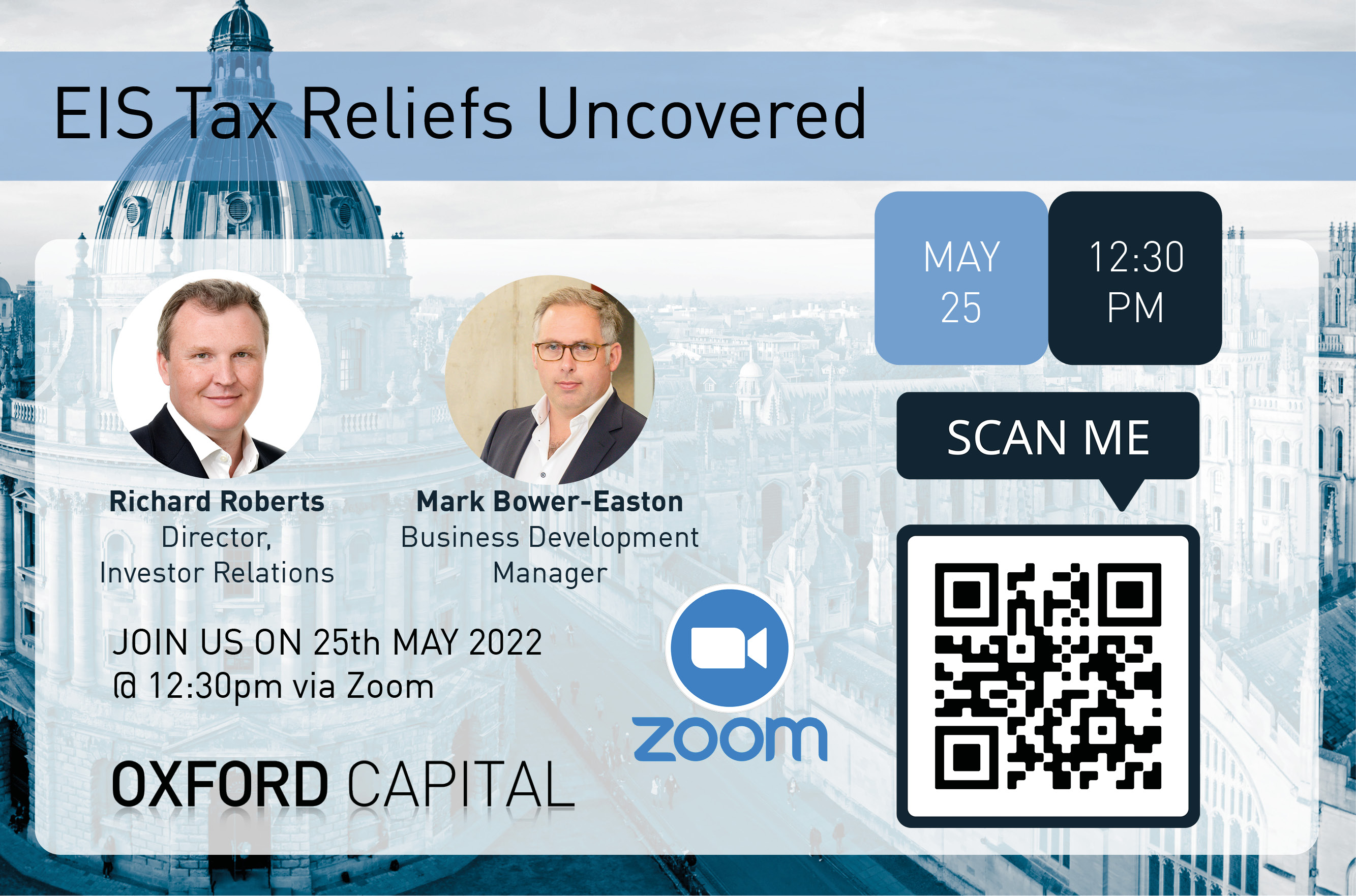 Are you concerned with how you'll claim your CGT relief this tax year or how to claim EIS Loss Relief?
Oxford Capital is pleased to invite you to our next webinar focusing on the key EIS tax reliefs and how to claim them. The discussion will also cover the benefits of using EIS tax allowances each tax year and the parameters around this including case study examples.
Join us on Wednesday 25th May at 12.30pm to discuss these topics and more – we will be opening up the session to questions, please do send any of them through in advance to MBower-Easton@oxcp.com.
Wednesday 25th May at 12:30pm