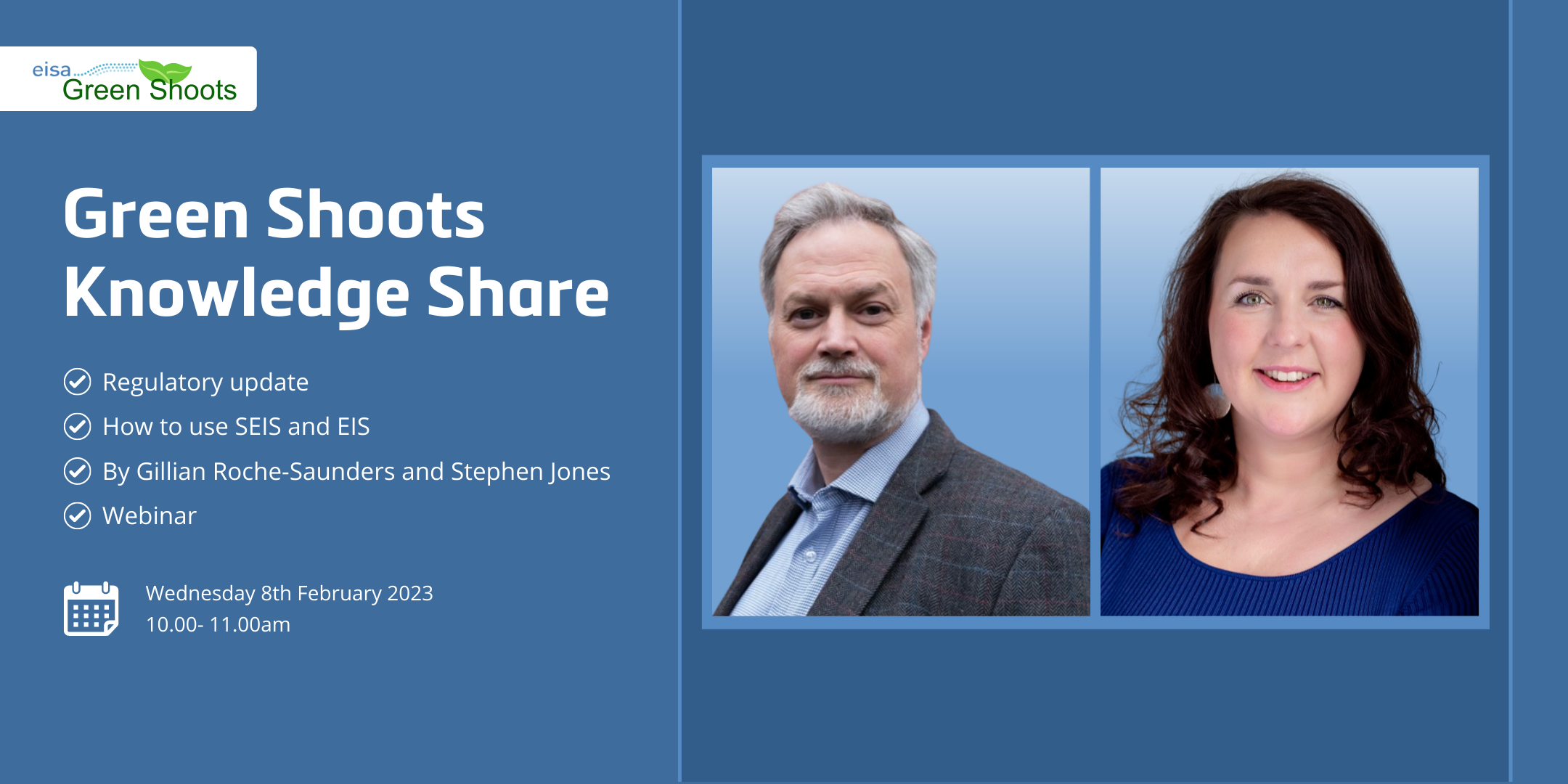 Calling all Green Shoots members!
Join Jessica Baker for the first of our new online event series – Green Shoots: Knowledge Share. The series aims to provide members with access to regular educational content in a relaxed online format.
Each session will host different guest speakers who are industry professionals with oodles of experience and knowledge to share with members.
Event Details:
Wednesday 8th February 2023
10.00- 11.00am
Guest Speakers:
Gillian Roche-Saunders from Adempi
Gillian will be giving an insight into industry and regulatory topics.
Stephen Jones, Financial Adviser from Clear Solutions Wealth & Tax Management
Stephen will talk us through how to use SEIS and EIS, from the perspective of a financial adviser.
Please note, this event is open to Green Shoots members only. Please register here
Green Shoots Members – Free for all those who are 35 years of age and under who work for an EISA Full Corporate member (list available here). If you are interested in getting involved and work in the EIS/SEIS industry but your organisation is not an EISA member please contact mary.rodgers@eisa.org.uk to find out more. Green Shoots Members will receive technical updates but cannot attend EISA events however, membership includes attendance at specific Green Shoots event.