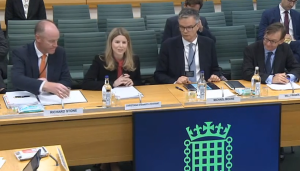 The findings of the Treasury Select Committee's inquiry into Venture Capital, launched in 2022, have today been published. We thank the Committee for their recognition of the importance of the schemes and we welcome the Committee's recommendation:
"that HM Treasury extend the EIS and VCT sunset clauses beyond April 2025 at the earliest opportunity. HM Treasury should provide more certainty for founders and investors alike by announcing the length of the extension and a clear timeline for implementing it as soon as possible."
This extension is critical to ensuring that the EIS continues to fuel entrepreneurs – and the UK economy – beyond April 2025.
Read the full report here.
Other recommendations from the Committee include:
"The Government should extend the 7 and 10 year company age limits for support through the EIS and VCT schemes. HM Treasury should consult on revised limits, with the objective of not disadvantaging regional businesses. This revised limit should take effect from the renewal of the sunset clauses in April 2025."
"All relevant organisations in the venture capital industry ought to become signatories to both the Women in Finance Charter and Investing in Women Code, if they have not done so already."
"HM Treasury should make provision of diversity statistics a requirement for eligibility to receive EIS, SEIS and VCT tax reliefs."
We are grateful to the Committee for inviting EISA to provide evidence to the inquiry and thank you to all EISA members who contributed to our submission last year — to revisit it, please click: https://committees.parliament.uk/writtenevidence/109009/pdf/.