Ready Steady Grow! 2019 is the best opportunity for entrepreneurs, investors and business advisers to meet and share knowledge on all the exciting funding options and growth financing for start ups and SMEs.
Here at the Tramshed Tech in Cardiff we are bringing together small businesses, investors, funders, entrepreneurs and business advisers – all in one place to hear expert opinion from SME industry experts.
Steve Conibear, Country Manager – Wales, British Business Bank 
Steve Conibear is the Country Manager for Wales for the British Business Bank. The British Business Bank is the government-owned economic development bank dedicated to making finance markets work better for smaller businesses. The UK Network was originally announced as part of the Government's modern Industrial Strategy in November 2017, with a remit to identify and help to reduce imbalances in access to finance for smaller businesses across the UK. The UK Network will help enhance business finance ecosystems across the UK so smaller businesses, wherever they are, can grow and prosper. It will also help the Bank develop a deeper understanding of small business finance markets in all parts of the UK so that, ultimately, the Bank can improve its support to smaller businesses everywhere. Steve represents the UK Network across Northern Ireland and engages closely with business finance stakeholders in the area. Recent achievements include developing and implementing the strategy and business plan for the Business Growth activities at the Life Sciences Hub Wales and leading the development and delivery of EU Government incentives services at Deloitte.
Isabella Ghassemi-Smith, Ecosystem Manager, SeedLegals
Isabella is the Ecosystem Manager for SeedLegals, a platform that lets start-ups create the exact investment legals they need in minutes. Launched in 2016, SeedLegals is now the number one UK destination for start-ups to close a funding round. Initially specialised in corporate law, Isabella went on to join an accelerator and co-found her own social enterprise Stepforce which streamlines getting refugees into work. The legal and startup drive was bridged in joining SeedLegals where she oversees their accelerator partnerships.
Carl Griffiths, Technology Seed Fund Manager, Development Bank of Wales
Carl manages the Development Bank of Wales' specialist start-up and early stage technology fund. He has extensive experience within the technology sector both as a business owner and as an investor. Carl holds a PhD in physics from Cardiff University and is the former CEO and founder of Seren Photonics Ltd. Prior to founding Seren, he worked as the principal research engineer for BICC Cables Ltd and also founded ORS Ltd, a manufacturer of optical probes for the semiconductor industries. As the managing director for ORS for eight years, Carl ran the business and raised equity funding before becoming investment manager at VC firm Fusion IP plc. He now focuses on investing in intellectual property rich Welsh technology ventures with the potential to be high growth companies.

Judging panel:
Simon Tutton, Business Development Director, Deepbridge Capital 
With a wealth of experience in investments, tax efficient strategies and pensions; Simon's role is to develop and manage relationships with intermediaries across the South West of England and South Wales. Simon is a Chartered Member of the CISI, is DipPFS qualified and has worked, as a stockbroker or financial adviser, for various financial services organisations including St James's Place, Edward Jones and Siddall's.
Through practical seminars, Q&As, panel discussions and networking, we review a wide range of funding options, including the government-backed Enterprise Investment Scheme (EIS) and Seed Enterprise Investment Scheme (SEIS).
Jeremy Faustin, Jenson Funding Partners
Jeffrey joined Jenson in 2013 and is now responsible for managing all aspects of the investment process from deal sourcing through to completion and including post completion support. Jeffrey is also responsible for the Fund's internal processes.
Before joining Jenson, he was a Technical Director working for WS Atkins across the Middle East where he ran a large technical team. Prior to that, Jeffrey spent the previous 10 years working as a design consultant advising clients on complex commercial and infrastructure projects.
Jeffrey studied at the University of Surrey, receiving an MSc in Structural Engineering. He also holds an MBA from the London Business School.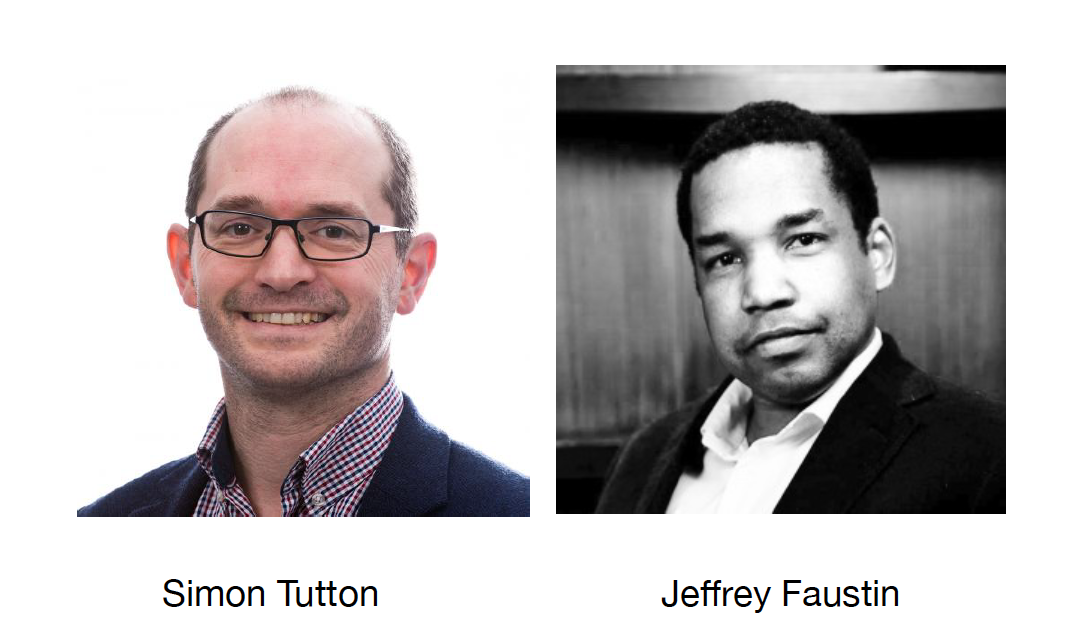 Through practical seminars, Q&As, panel discussions and networking, we review a wide range of funding options, including the government-backed Enterprise Investment Scheme (EIS) and Seed Enterprise Investment Scheme (SEIS).
We will also explore:
Funding challenges facing small businesses
How to make yourself 'Investor Ready'
How funding options such as the Enterprise Investment Scheme, Venture Debt, R&D tax credits and government funding can support you
How investors and advisors can gain access to exciting new companies with strong growth potential!
Other Ready Steady Grow! 2019 events are taking place in:
LONDON / LIVERPOOL / BIRMINGHAM / BELFAST / BRISTOL / LEEDS / EDINBURGH / MANCHESTER
FAQs
Who should attend this event?
Entrepreneurs looking to start a business, or access funding to take your business to its next level
Investors looking to invest in the 'Next big thing'
Professional Advisors who want to help SMEs develop and grow.
Is there the opportunity for me to pitch my 'Big Idea'?
Yes! If you are an entrepreneur looking for investment in your big idea, you can pitch your plans to investors and business advisors at this event – with just 5 minutes to pitch to our panel, they will offer you insight and advice directly relevant to your business idea! Email Mark Brownridge or Ceri Evans to secure your pitching spot!
Will refreshments be served?
We will be serving pizzas, as well as beers, wine and soft drinks!
How can I contact the organiser with any questions?
Email Mark Brownridge or Ceri Evans with any questions about this event.
Register here